Slight Delay: Plans Keep Shredding Along
Ryan disrupted the muscles and tendons in his arm and they are just now getting healed. We are going to get back to writing now. Cassette tapes featuring our new EP NEST as well as the live 2011 demos should be arriving in the next couple weeks. Maybe we will play a show to celebrate it? Maybe we wont. Who knows. Either way we have some shows planned for the future. Both of these shows are with...
NEWS!
Tour went incredibly well, thank you to all the bands and places and people that allowed us to play! We will be writing and ultimately recording a full length in the coming months. Details on this will be popping up here and there. Until then we will not be playing shows. Thank you everyone. We are excited to share new music with you.
BEARSCO GOES WEST TOUR!!!
12/31/2012: Portland, OR @Porch Couch W/ Duck. Little Brother, Duck! 1/1/2013: Arcata, CA @Crescent House W/Bearcubbin'! 1/2/2013: Oakland, CA @Eli's Mile High Club W/Reptilian Shape Shifters 1/3/2013: Santa Rosa, CA @Aubergine After Dark W/ Gabe Katz 1/4/2013: Los Angeles, CA @Satellite Room W/TBA 1/5/2013: San Diego, CA @Tower Bar W/California Bleeding 1/6/2013: Las Vegas, NV @ Cack Shaq...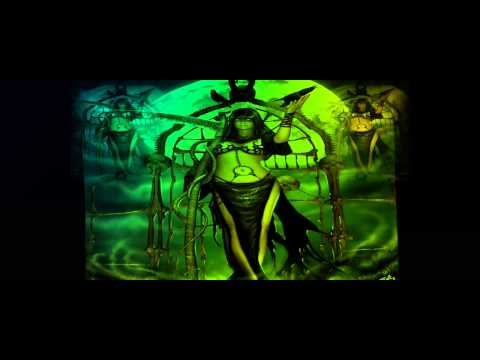 Dysrhythmia w/ Dogshredder & U Sco!!
On October 28th we will be playing with Dysrhythmia at Rotture. We are very excited for this show. If you aren't familiar with Dysrhythmia, get familiar and come get your pre-Halloween chaos on. Their new album "Test of Submission" is streaming here, and can be bought at the show. Also playing this show is Dog Shredder who i have heard from reliable sources are awesome live and...
BEARSCO GOES WEST: U Sco, Bearcubbin'! West Coast...
So, U Sco is planning a west coast tour with Bearcubbin'! It is to take place in early January. If anyone can help out with the dates mentioned below that would be fucking awesome. We are very excited to be able to do this. We need to discover transportation and other logistics as well. If anyone knows of a place where you can rent good Vans to tour in you should also let us know that. To...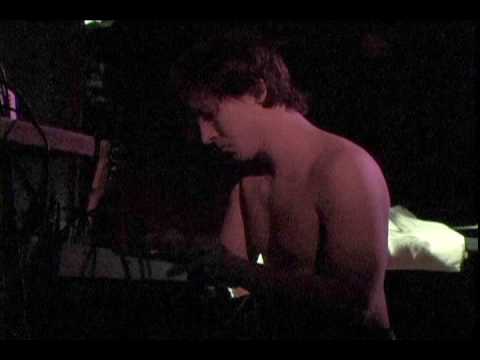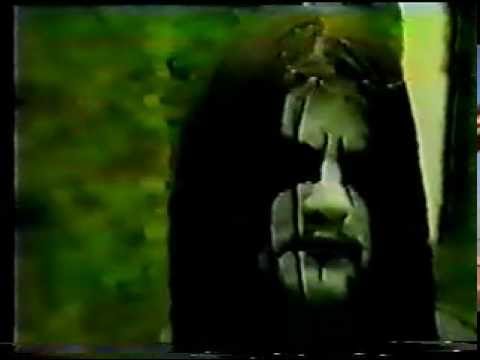 Album is really close to being done!
The live songs that we recorded earlier this year at Badlands are done being mixed, they will now be mastered. So hopefully in the next month or so after duck gets back from tour they will be all packaged and ready to be heard. We cant wait for that!
Desert of Hiatus Album Released!!
Kevin Gwozdz (member of Pardee Shorts) and I, recorded an album together under the name Desert of Hiatus, a name which Kevin has been using long before i started playing with him. Kevin and I are very happy with it. The album, which is called Compendium, was just released on tape by Bridgetown Records. You can sample some of it, purchase it, and look at the websites large catalog HERE. Kevin...
Finish and soon you shall enjoy
bearcubbintheband: Just finished mixing the audio for the live videos we shot in the practice space.  Videos are being cut soon and should be released soon.  If you like them and want your band to have one, contact Keith McGraw or Simon Boas to do it.  more info to follow.  We ar eplaying shows again in August. -Chris These things are all good news to everyone.
Record Store Day
ducklittlebrotherduck: was only really cool because my girlfriend decided to buy that Mirroring LP (Anything with Liz Harris is pretty much the best) for me, and my copy of Charles Mingus' Black Saint And The Sinner Lady happened to arrive today. I guess that Botch reissue me and Jon picked up is pretty cool though. Yea, this is pretty much true… was a decent record day. Kyle Parisi got...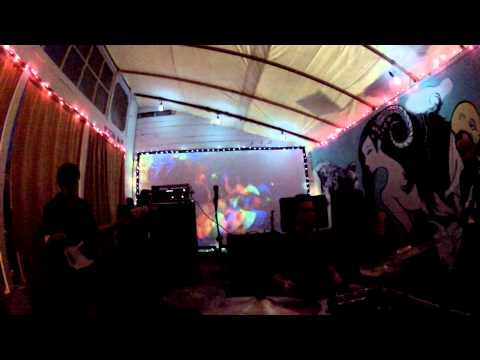 What an awesome show...
Tonight was incredible. It was really nice to have a bunch of friends hanging out and enjoying music together. Thank you to everyone who came out and watched all the bands. All my friends make great music. I am happy to be apart of all of it.  Thanks to Boom Bap! for allowing a 5 bands in (an attempted) 3 hour span of time. I think it worked out. Be sure to pick up the "Short...
Shows Coming up!
U Sco has a couple shows coming up in the next week! April 19th: PARDEE SHORTS, U SCO, BEARCUBBIN'!, DUCK. LITTLE BROTHER, DUCK! @Boom Bap! 640 SE Stark http://www.facebook.com/events/373477699363529/ (This is Bearcubbin'!'s last show for a while. Have been waiting to play with them for so long) April 20th: X SUNS (SEATTLE), LO THERE DO I SEE MY BROTHER (TACOMA),...
Topshelf Records: Topshelf & Duck. Little Brother,... →
ducklittlebrotherduck: topshelfrecords: Hello! We're excited to announce something that feels like it's been in the works foooorevvvverrrr (pretty accurate, actually). We'll be releasing Duck. Little Brother, Duck!'s first physically available [on vinyl] full length and follow up to their stellar 2010 self-released digital full… There it is! YAY! We are sooooooooooooooo excited for this! ...
U Sco recording. Still mixing.
badlandspdx: Here are some pictures taken at Badlands of us recording. Working through the mixes now.
Recording soon! Possible Tape soon!?
We are going to record some songs next week! We are lucky to have Ben Kates (Thicket) playing with us on the recordings as well. Should be a pretty interesting experience. we dont really quite know what we are going to do yet. We are recording at Badlands, a local venue/collective/recording studio in Portland. Hopefully a tape will soon be available of the recordings. But we have to record the...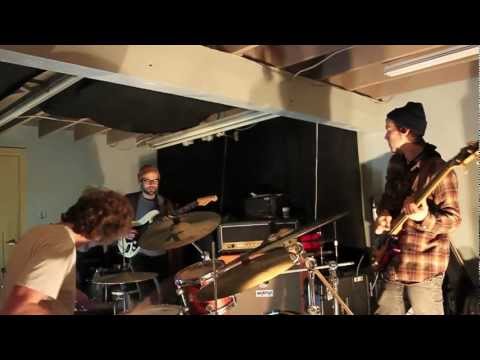 Watch
This is an improvised set that Ryan and I did at Badlands in Portland. Badlands is a wonderful thing. Thanks to Alex and Tim and Jake for putting on the show and recording this. Playing with us is Devin Gallagher of Typhoon and Ghosties. It was fun. And loud.
Watch
A new song by \\\\\\\DREAMDECAY/////// it is so frakin toight!
Very nice things said about U Sco...
We had a great time playing at Laughing Horse with Travis Laplante, Trevor Dunn, and Thicket. We appreciate the people who came out and were willing to donate to Trevor and Travis. Seeing them both play was an amazing experience. If you live in Eugene GO TO THEIR SHOW AT THE WANDERING GOAT ON JANUARY 31st, its free, it starts at 8:00 and its going to be incredible. Playing with them will be our...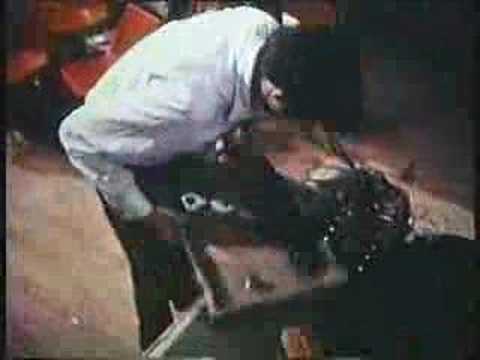 "Quiet Place in the Universe" - A film by Tyler... →
Hey,  I'm super excited to be making a musical contribution to a really great film called "Quiet Place in the Universe" by filmmaker Tyler Ludowitz. Here is the trailer!  Other contributing artists include: Zs, Shane Perlowin (Ahleuchatistas), Carson McWhirter (Hella, The Advantage), Kyle Bobby Dunn and Nymph. Here's a little bit about the film - taken from the...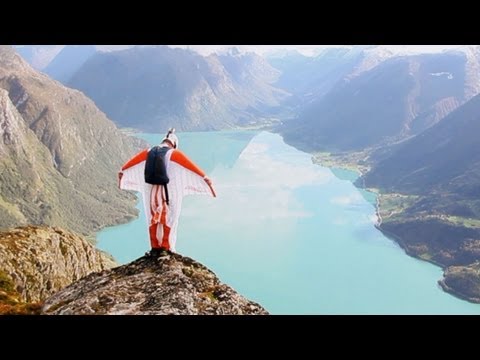 Duck. Little Brother, Duck!: Oh Yeah... →
ducklittlebrotherduck: We also started recording a new album at the beginning of last month. We are almost done with all the important stuff (Guitars, Drums, Bass, Vocals), then we have a few more little things to add, a little mixing, and then off to get it mastered. At this point it sounds pretty incredible, and we…
Show Tonight!
http://www.facebook.com/event.php?eid=141520385950135
Show! W/ Forest Park, Matter, & Hang the old year
So when I said we weren't Going to play a show for a while, I meant the opposite of that. We will be playing a show on 11/11/11 which adds up to 6. The show is a CD release show for Hang The Old Year. Also playing the show are Matter, and Forest Park. All of these bands are great and we are very excited to be playing this show.
Happy Halloween!
I am officially able to record music, so I made a Halloween album. It is not complete, I have three more songs to make, but I needed to put it out today, otherwise what is the point? The actual album will be done very soon with different artwork. I ALSO skipped school today. Hope everyone has a ghoulish night! Scare the shit out of some children. -Jon ...
Watch
Halloween is almost here… Get ready.